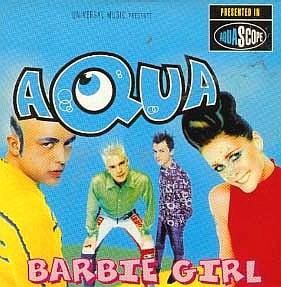 After trying to navigate the world of Second Life I have decided to try out Virtual Barbie and am enjoying it MUCH better! It's pretty sad that I am

incapable

of comprehending a virtual world for my own age, BUT Barbie World is much

simpler

and dumbed down....for now I need simple! I chuckled out loud when it asked for my parents email address and my age. Yes, I am categorized under ages 16+ and feel pretty damn proud about that. I mean how much cooler can this virtual world get? I get to live right by the beach, design my personal look, and bedroom! This virtual world is a lot easier to navigate and figure out. I am going to start here for my first experience with "virtual worlds" and maybe move up to Second Life eventually if I can master the skills to navigate the online worlds. I am going to be sticking with this virtual world for class from here on out! This virtual world will also be easy to examine gender, and social norms that younger children are learning through the

Internet

as well. I am excited to see how this virtual world coincides with the images of Barbie in our actual world. I am also interested in seeing what

activities

my avatar can partake in and how the communication aspect is going to occur. I signed into Barbie World for a quick second and must say that I am highly upset that "Barbie Girl" by Aqua was not playing in the background!